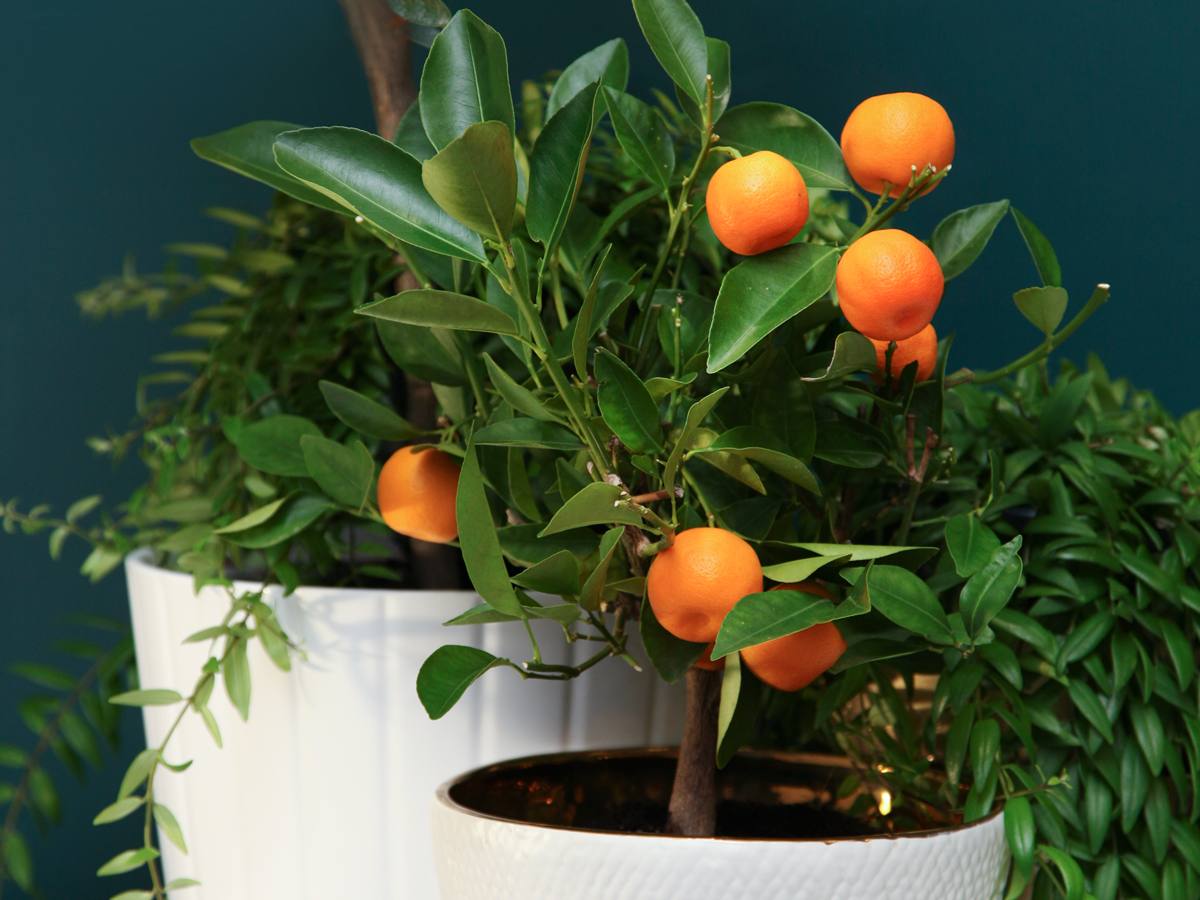 tacit
Mandarin tree Citrus reticulata
S Height pot diameter = 45 cm 13 cm
M Height | pot diameter = 62 cm | 18 cm
________
The offer of decorative tiles is very wide. Both their design and color tones differ. High-quality ceramic pots and plastic pots are available. Along with the variety, so does their price.
If you trust the taste of our florists, they will choose the most suitable pot for this plant at the indicated price.
However, if you want to choose the tile yourself, contact the store and find out the options and prices currently available.
If the selected pot does not match the price offered in the online store, then the payment for the plant and the pot is made in the "My Purchase" section - by selecting the amount to be paid for the purchase and providing a short comment.
Tacito Whatsapp | +371 29497930
________
P L A N T C A R E

CLIMATE The plant also tolerates a shady place, but it is best suited for a sunny place, even in direct sunlight. Ideal temperature - / 20 - 32 ° C /. The lowest permissible temperature is / / 12 ° C /. In winter, do not keep the plant near the radiator, it will cause leaf fall. During summer, manadrine can be kept on the balcony or in the garden.
W A T E R I N G | Never water the plant! Water only when the ground (at least 3 cm) is dry. In spring and summer, the plant watered more often, but without increasing the amount of water. If the air in the room is dry and warm, the plant will be grateful if you spray its foliage. But remember - the less light, the less plants need to be watered and moisturized.
F E R T I L I Z A T I O N | In winter 1x in two months with a very light fertilizer (it can be applied with twice as much water as expected). In spring and summer 1x a month, gradually increasing the fertilizer strength to the intended proportion.
S O I L | Permeable to air and moisture, it is desirable to mix perlite or expanded clay into the soil for better drainage. Transplanting should be done in the spring, every 3-4 years. Soil Ph level 6 - 7 / After transplanting, place the plant in the sunniest place.
N O T E S | It is important to clean the leaves of the plant from dust to prevent diseases - pests!
The plant blooms with very aromatic, beautiful flowers!
After the flowers bloom, mandarins are formed in their place. The fruits are edible! They are not excellent sweet and delicious to eat as well, but are a great addition to drinks, juices (replacing lime or lemon), as well as perfect for making marmalade.
________
The variety of a plant may differ slightly from the one shown in the picture if the particular plant is not currently in place. In this case, we will contact you.